Nice warm day for an antenna build! Lots of fun catching up with everyone. We built 6 VHF/UHF handheld antennas, though we ran out of time to tune them for UHF. Thanks to Ben McGaha for donating his time to build these antennas.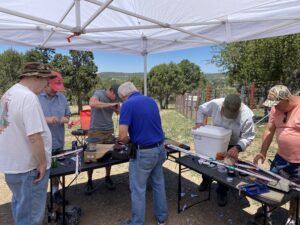 Sorry for the late notice. Monthly meeting is in an hour at 19:00.
Select Join a Meeting – Meeting ID: 441 553 2097 and Passcode: RADIO
June 12 is our DIY Antenna build day, in Bayfield. We have 3 slots left for the VHF antenna build. Cost is $20 for materials. Feel free to join just for fun as well!  Message us via facebook and we'll get you on the roster and give you the location details. See you there!
SATURDAY, JUNE 26, 2021 AT 1 PM MDT – 3 PM MDT.
Location: 1101 E 2nd Ave, Durango, CO 81301
Amateur Radio License Testing
(5-15-21)
Repeater maintenance on our Missionary Ridge repeater. We had great weather and only one car break down!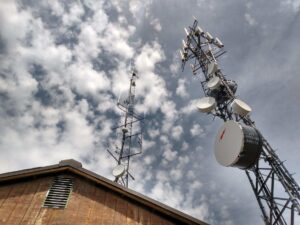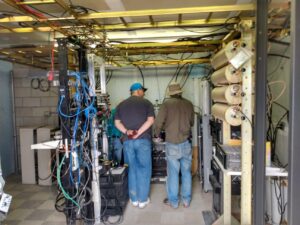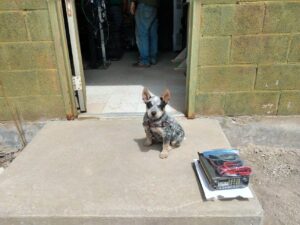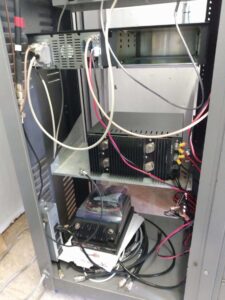 (5-12-21)
We are looking for communications volunteers for the Ironhorse Bicycle Classic on May 29. If you are interested in helping out we would love to have you! If you are not licensed, but still interested we can still pair you with an operator so you can see what its all about! Please DM us on our Facebook page and we will set you up with the event coordinator.
(3-29-21) Big Congrats to all of our new (and upgraded) Amateur Radio Operators! Nice job!
Wesley – KF0EWH New General
John – KF0EWI New Technician
David – KD0WWT Upgrade to General
Christopher – KF0EWJ New Technician
Susan – KF0EWK New Technician
Michael – KF0EWL New Technician
Andrew – KF0ASM Upgrade to General
Nanette – KE0PWL Upgrade to General
Lane – KF0EWM New Technician
Robert – KF0EWN New Technician
We're looking forward to seeing you on the air!
Meetings: Currently being held mostly on ZOOM. We are hoping to have them fully  in person again soon. We do intend on keeping the ZOOM platform as well for anyone who can't attend in person.
Treasurer Dave, KD0WWT, with a great catch at Vallecito Reservoir.